It's all about innovation …
… human well-being and a healthy planet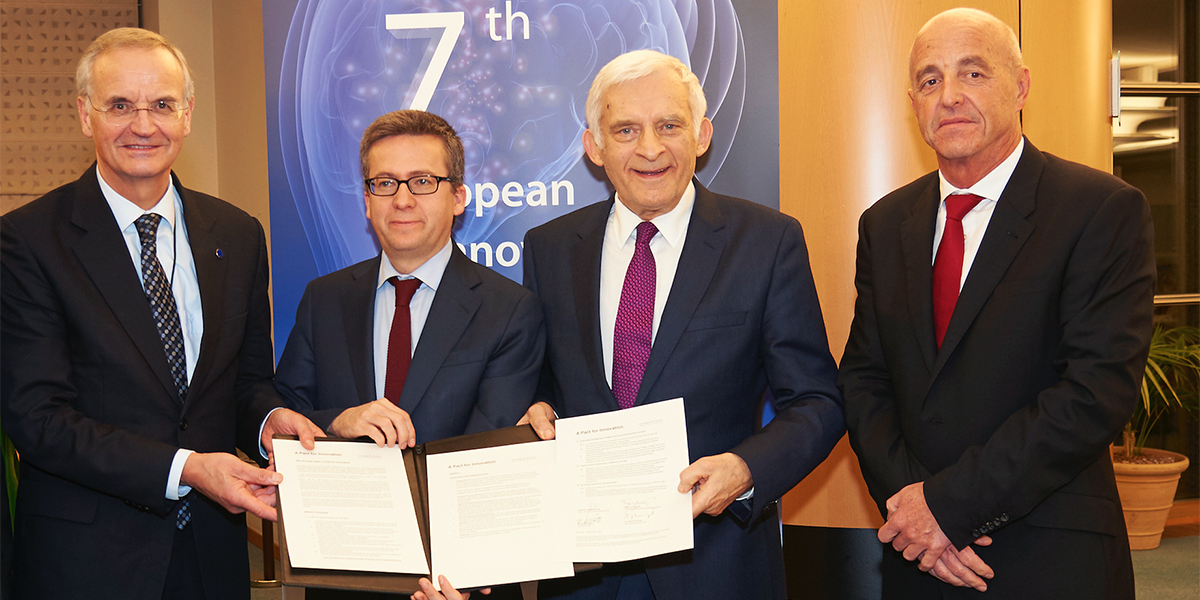 The Pact for Innovation was signed by the K4I Forum leadership and handed over to Research and Innovation Commissioner Carlos Moedas during the Opening Ceremony of the 7th European Innovation Summit. Commissioners Katainen and Moedas as well as the President of the Committee of the Regions, Markku Markkula, welcomed the Pact initiative during their speeches.
Working groups 2019 – 2024
The working groups are an opportunity for the members of K4I and the other actors of the innovation community to exchange knowledge across the Missions and European Partnerships areas. They will allow to follow the implementation of Horizon Europe on a programme level, in particular the impact it has on delivering the set policy goals, over the coming seven years.

In the light of new Commission priorities, the upcoming Horizon Europe programme and emerging technology ecosystems such as artificial intelligence and blockchain, five new themes of the P4I working groups have been suggested.

A continuous conversation among the actors of European Partnerships will result in many benefits that no individual partnership can achieve on its own.