It's all about innovation …
… human well-being and a healthy planet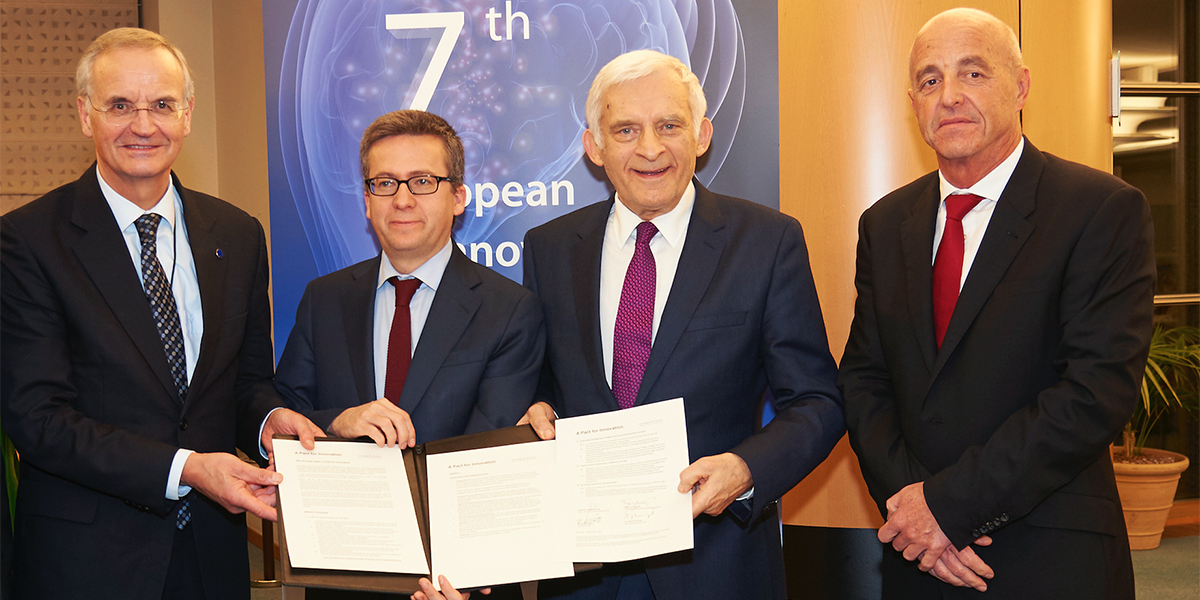 The Pact for Innovation was signed by the K4I Forum leadership and handed over to Research and Innovation Commissioner Carlos Moedas during the Opening Ceremony of the 7th European Innovation Summit. Commissioners Katainen and Moedas as well as the President of the Committee of the Regions, Markku Markkula, welcomed the Pact initiative during their speeches.
What you get as a Pact signatory
Get up to date with daily/weekly high quality news on innovation, EU funding and digital technologies

Get 1-month free subscription to the EU Profile, an online platform that helps you to discover EU funding programmes and calls for proposals in your sector of activity
As a signatory of the Pact4Innovation, you can contribute to the themes that have been identified as the main priorities of the P4I.
Pact Signatories
Some of our stakeholders' signatories